Ian Carr & The Various Artists.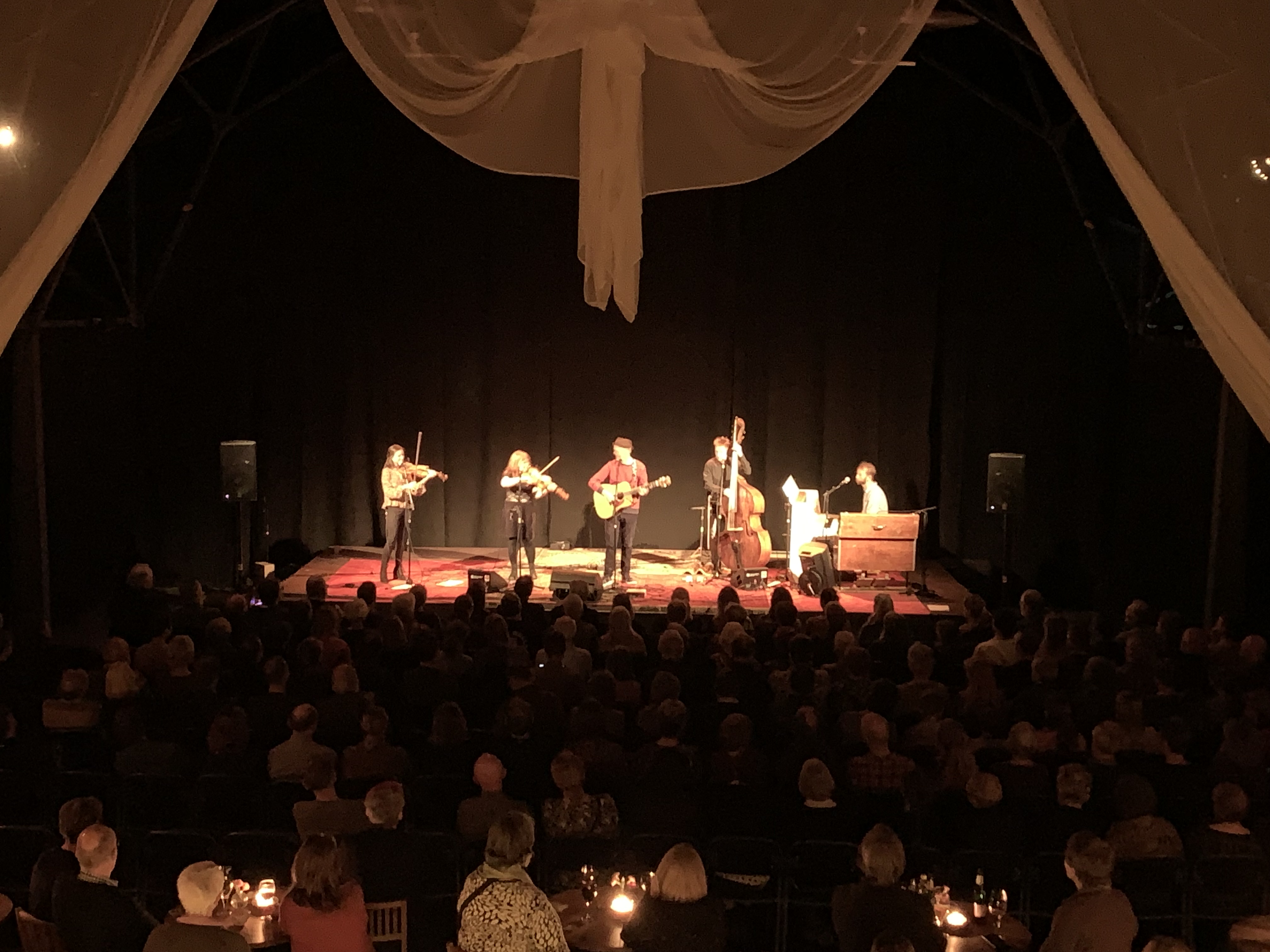 Left to right:
Laura Wilkie, violin
Maria Jonsson, viola d'amore
Ian Carr, guitar
Staffan Lindfors, bass
Thomas Gibbs, piano, harmonium
Everybody sings.
Widely considered to be among the best and most original guitarists of his generation, Ian Carr has been side person of choice for many acclaimed artists in the folk music world – including Kate Rusby, Kris Drever, Eddi Reader, and John McCusker.
Following on from Ians critically acclaimed album Who He?, released in 2015, February 2020 saw the release of I Like Your Taste In Music, the latest episode of his intriguing adventures as bandleader/ composer with his powerhouse Scottish/Swedish avant-folk five-piece, The Various Artists.
The band has been performing together for roughly five years, demonstrating an impressive ability to swing deeply at tempos from slow waltz to frenzied reel, with Ian leading the audience through the tunes and songs with his captivating story telling.
They bring their unique and joyful sound to the UK this November in the I Like Your Taste in Music Tour from 14 to 22 November 2020 and February 10th-22nd in Sweden.
Here is an audience film of us at the UmeFolk festival:
Here are some photos of us: